World War One Sites - The NETWORLD Database
Memorial Monument of Eighth Infantry Sea Regiment in Varna, Bulgaria
The Monument is part of touristic attractions and it consists of a Memorial, which is a former portal of the barracks of the Eighth Infantry Sea Regiment. Currently, it is located at 113 113 Osmi Primorski Polk Boulevard . It was built in 1936 and the reason for building is the memory of several thousand fallen marines during the liberation and unification wars in 1912-1913 and 1915-1918.
The architectural and sculptural composition of the portal is determined symmetrical to the street, and its central part is resolved as a triumphal arch with two lateral wings and a large tapered opening, flanked by two high pylons. On the front of the pillars, on high pedestals, there are two figures exceeding the human height of a soldier (on the left) and of the volunteer (on the right). Sculptural figures are made by Kiril Shivarov.
On the southern and northern flank of the front of the memorial site are engraved three thousand names of officers, non-commissioned officers and soldiers from the Varna Eighth Infantry Sea Regiment, fallen in the wars of unification of Bulgaria. On the two wings inside the memorial site are engraved two maps of Bulgaria - one showing the battle path of the regiment during the Balkan Wars and the second - the path of the regiment during the First World War. There are engraved poems dedicated to the Regiment, written by the great national poets Ivan Vazov and Pencho Slaveykov, as well as and Anthem-covenant of Eighth Regiment of Varna poet and educator Emmanuel Mutafov.
Bulgaria, Northeastern, Varna Province
State of repair/preservation
Well preserved – needs partial renovation; last repairs – October/November 2014
Historical WWI Context
The Eighth Infantry Sea Regiment is a military part of the Bulgarian Army of the Third Bulgarian Kingdom. The regiment was established on 29 December 1878. In the WWI the Eighth Regiment was glorified by its participation in the Dobrich Epopee. On September 1, 1916, Bulgaria declared war on Romania. On 4 September 1916, after a brief battle with Romanian army, the regiment entered Dobrich. Romanian soldiers flee to the north in anticipation of reinforcements. The Romanians are not late to counter-attack and on September 5 the big battle for Dobrich begins. For the first time, Bulgarians also fought against Russian army. The fighting is heavy and with many sacrifices, it lasts for three days but ends with a victory for Bulgaria. In the battles for Dobrich on 5, 6 and 7 September 1916, the soldiers killed and missing by the wounds and the officers of the regiment were 160 and the officers were four.
Colonels during WWI were Nikola Sveshtarov, Vasil Milanov and Dobri Kolarov.
The number of the killed, the wounded, the deceased and the missing disappeared near 3000.
Recent Images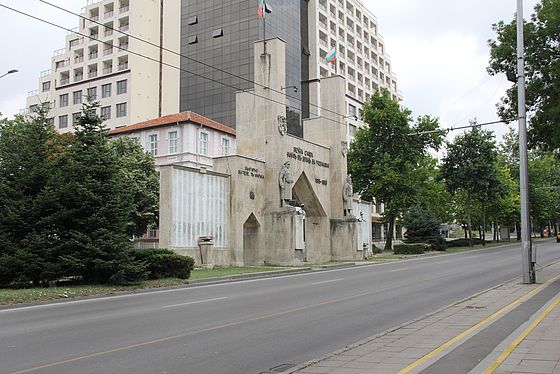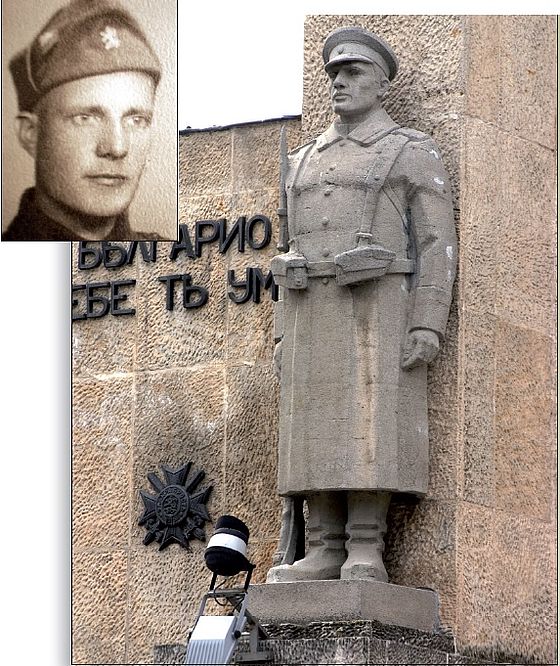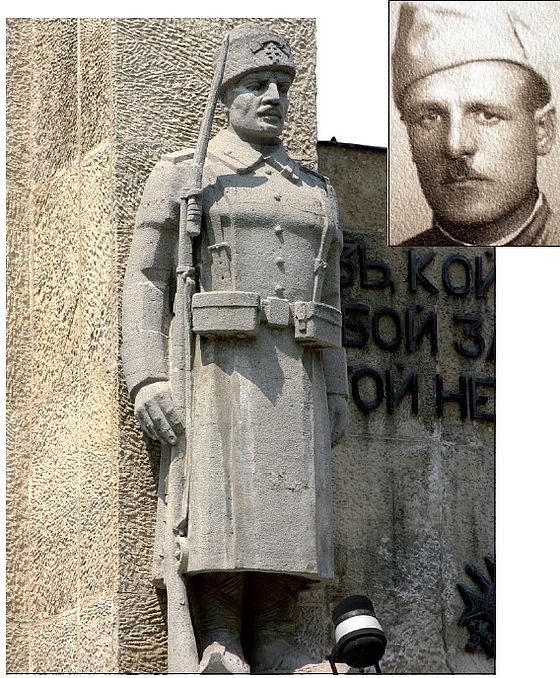 Historical Images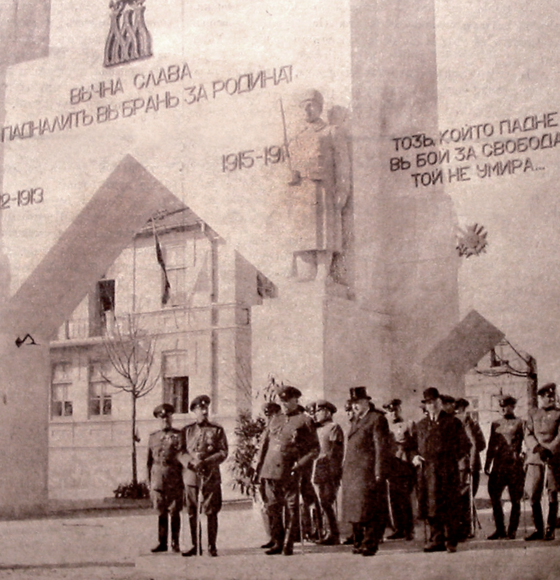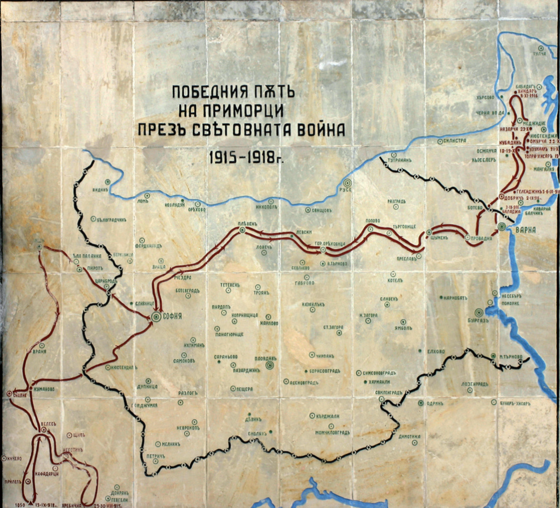 State of legal protection
Protected.
Owner
Municipal property – Varna Municipality.
Kind of cultural use of WWI
e.g. Guided tours etc.
incl. links to relevant websites, showing relating cultural touristic WWI- routes.
Information regarding cities, villages, other touristic attractions (non-WWI) nearby
Public Transport
Nearby bus stop – "Chataldja" – bus number: 7, 26, 27, 28, 29, 31, 31a, 86, 118 148
Further information sources
Other heritage sites nearby
Museums Private Collections
Memorial Monument of Eighth Infantry Sea Regiment in Varna, Bulgaria
43.214096470245614
27.91505505110979
fileadmin/res/images/layout/standar-marker.png
Back to list