World War One Sites - The NETWORLD Database
Prinz Eugen Kaserne (Jajce kasarna), military quarters in Sarajevo, Bosnia and Herzegovina
Building of the barracks started in 1912, and finished just before the start of WWI. It was officially opened on March 2nd, 1914. It represented one of the largest objecta in a line of buildings, part of larger military system "Festung Sarajevo". In 1915, a military filed hospital from Jajce was moved to the barracs, and since then, it was informally called "Jajce-kasarna".
Bosnia and Herzegovina, Sarajevo
Type of WWI-heritage
Other military building or facility
State of repair/preservation
Needs renovation/re-arrangement/restoration/revitalization, largerly in derelict state.
Historical WWI Context
Since its construcion in 1914, it hosted units of Austro-Hungarian army, due to depart to the front. Since 1915 it hosted a military field hospital from Jajce (Militär Feldspittal), moved here to be closer to the front, which cared about wounded soldiers returning from the battles.
Recent Images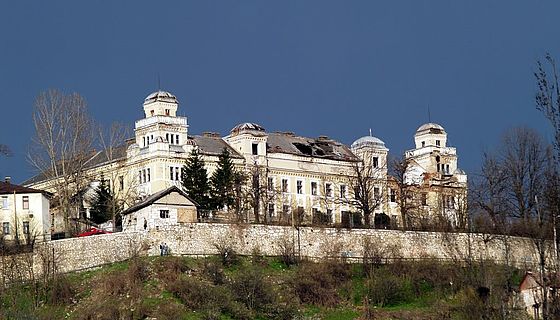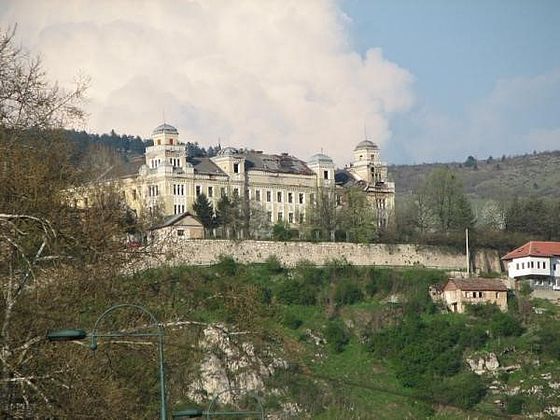 State of legal protection
Protected by the National commission for preservation of historical monuments of Bosnia and Herzegovina
Kind of cultural use of WWI
Guided city tour, tour of Sarajevo city walls, starting point for hiking up to nearby mountains.
Opening
No information available.
Entrance Fee
No information available.
Information regarding cities, villages, other touristic attractions (non-WWI) nearby
Public Transport
Minibus lines exist, also reachable by car, cab, bike or walk. It lies in walking distance uphill from Baščaršija.
Further information sources
Museums Private Collections
Prinz Eugen Kaserne (Jajce kasarna), military quarters in Sarajevo, Bosnia and Herzegovina
43.86074794920817
18.43956396171268
fileadmin/res/images/layout/standar-marker.png
Back to list