World War One Sites - The NETWORLD Database
City Hall (Vijećnica) in Sarajevo, Bosnia and Herzegovina
Part of the "Sarajevo assassination" heritage, it is a building of old Sarajevo City Hall, built in 1892-1896.
Bosnia and Herzegovina, Sarajevo
Type of WWI-heritage
Non-Military Site of World War One Relevance
State of repair/preservation
Burned down by Bosnian Serb army in 1992, it was thoroughly reconstructed in 2014. Protected by state Commission for protection of cultural heritage, as well as by other heritage agencies.
Historical WWI Context
Location of the City hall is part of the "Sarajevo assassination" heritage. It was built during austro-hungarian rule, from 1892 to 1896 in a pseudo-moorish style. It was at the City hall that archduke Franz Ferdinand and countess Sophie Chotek were greeted by the Mayor Fehim effendi Ćurčić and other city and military officials during their visit on June 28th 1914. The two continued their program of official meetings inside the City Hall. Due to the bomb attack, events were behind schedule, and the royal couple left the City Hall five minutes late at 10:45 with a modified plan.
Historical Images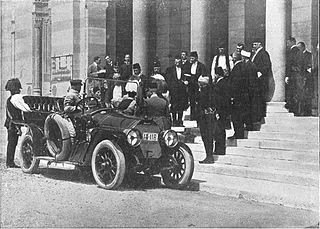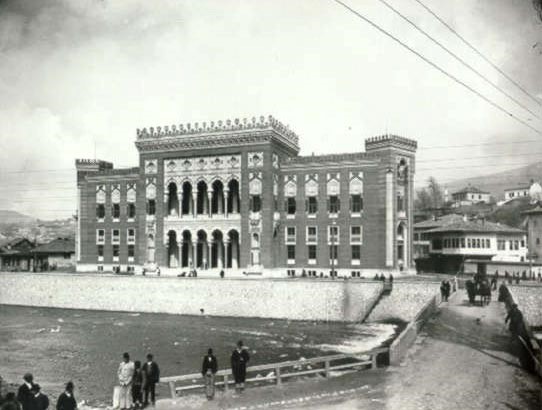 State of legal protection
Old City Hall is protected by the state Commission for protection of cultural heritage, as well as by other heritage agencies.
Kind of cultural use of WWI
Old City Hall is part of "Sarajevo assassination"guided tour.
Opening
All days except Mondays, from 10:00 to 20:00 h.
Information regarding cities, villages, other touristic attractions (non-WWI) nearby
Public Transport
Bike, Car, Taxi, Bus, Tramway
Further information sources
https://en.wikipedia.org/wiki/Assassination_of_Archduke_Franz_Ferdinand_of_Austria
http://h.etf.unsa.ba/vmuzej-atentata/index.html
https://bs.wikipedia.org/wiki/Sarajevska_vije%C4%87nica
http://www.telegraph.co.uk/travel/destinations/europe/articles/First-World-War-centenary-Franz-Ferdinands-final-journey/
http://old.kons.gov.ba/main.php?mod=spomenici&extra=Odluke&action=view&lang=1&id=2860
Lyon, James, "The Shots That Started World War One:The Street Corner that Changed the World: A Sunny Sunday In Sarajevo (Part 3)", https://m.warhistoryonline.com/articles/street-corner.html
BOGIĆEVIĆ, Vojislav, Sarajevski atentat – Stenogram Glavne rasprave protiv Gavrila Principa i drugova, Izdanje Državnog arhiva BiH, Sarajevo, 1954.
DEDIJER, Vladimir, Sarajevo 1914., Prosveta, Beograd, 1966.
Museums Private Collections
City Hall (Vijećnica) in Sarajevo, Bosnia and Herzegovina
43.85911567950111
18.433405609814486
fileadmin/res/images/layout/standar-marker.png
Back to list